Try the Project 2016 Preview today
By blurg64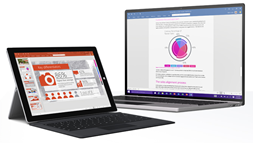 At Ignite a few weeks ago, Microsoft announced the public preview of the Office 2016 clients for you to download and start testing some of the great new capabilities these products include. At the time I was a little disappointed as the preview did not include Project ( or Visio)

Today however Microsoft have finally added Project and Visio to the public preview for you to try out

Now you can not only try the new versions of Outlook, Excel, PowerPoint and Word which have already replaced Office 2013 on my daily driver laptop, but now you can also start to use the new version of Project including cool new features such as:
Support for multiple timelines in the same view
Project App Write Back Support; and
The new Tell Me control, making it much easier to find and perform tasks in Project (and Office in general).
To grab the new Project 2016 preview (and Office 2016), head over to https://products.office.com/en-us/office-2016-preview, you can either get the excellent Click to Run version of the software associated with your Project Pro for Office 365 account, or scroll to the bottom of the page and click on the I do not have a Project Pro for Office 365 subscription, how do I install the trial version of Project 2016 Preview? link for details on the standalone version.
Happy Project 2016-íng!