Project Server 2016 IT Pro Preview – A Quick Tour
By blurg64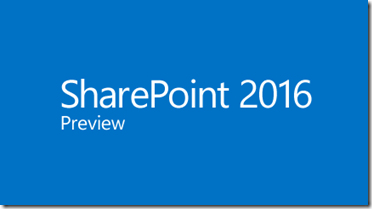 Earlier today Microsoft announced the release of the SharePoint Server 2016 IT Pro Preview, our first introduction to the 2016 wave of on-premises products. Obviously a new drop of SharePoint is exciting enough, but this release is doubly exciting as it also includes the IT Pro Preview of Project Server 2016.
With 2016 there are some massive changes to Project Server, the first and most obvious one is that the Project Server bits are included in the SharePoint 2016 binary. What this means is that once you have installed the SharePoint Server 2016 Preview all the Project Server 2016 Preview binaries are also installed allowing you to configure the Project Server Service app within a couple of minutes.
Secondly, Project Server 2016 Preview includes the previously announced consolidated Project databases into the SharePoint Content DB. If you dig into the SharePoint Content DB nestled between the SharePoint tables are a set of Project Server schemas for the draft, published, version and reporting components that were merged into a single Project database in Project Server 2013.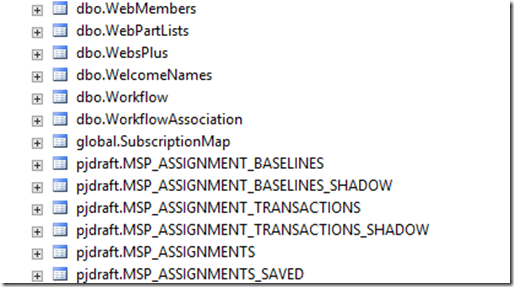 So how does this work for multiple PWA instances you may ask? Well, you can point multiple PWA instances to the same SharePoint ContentDB and Project Server will use the same data structure for the multiple instances. On quick inspection it appears that a SiteId column has been added to the various tables to provide a key to extract the relevant info for a single PWA instance from the database.  Of course, you still have the ability to target different PWA instances to different Content DBs should you wish, but this consolidation makes backup and recovery much much easier.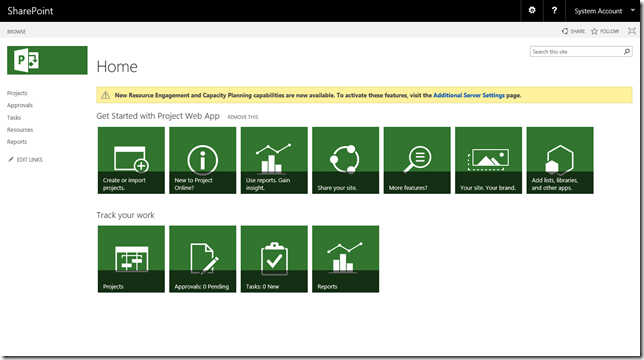 Finally, the preview also appears to include some of the newer features that would previously have been seen in Project Online, for example the new Resource Engagement and Capacity Planning bits are included. Over the coming weeks I will be investigating what other Project Online features have made it into the Preview other than the 'New to Project Online' tile that appears to have slipped through

I will be posting some step by step run throughs of provisioning new PWA tenants and upgrading an existing 2013 database to 2016 in the coming weeks as well as a few deep dives into the SharePoint 2016 features (including the Work Management Service that still seems to be present).
To get started yourself with SharePoint Server 2016 Preview including Project Server 2016 Preview, head on over to http://www.microsoft.com/en-us/download/details.aspx?id=48712 and download the ISO's.  Don't forget to check out the SharePoint Server 2016 Preview Reviewers Guide at https://www.microsoft.com/en-us/download/details.aspx?id=48713 and the initial Technet pages outlining the creation and upgrade process at https://technet.microsoft.com/en-us/library/cc303399(v=office.16).aspx