Customising the Nav Bar & App Launcher in Office 365
By blurg64
A while back Microsoft announced the release of the App Launcher in Office 365, also lovingly christened the Waffle by many due to it's resemblance to the popular food. In the last few weeks the Waffle has started to appear across Office 365 tenants providing a much cleaner way of navigating to the various bits of Office 365 you care about.
However, even with this cool new capability, I miss the old Projects and OneDrive links that used to be on the Navigation Bar and often find myself cursing having to go over to the top left and clicking on what I want.

This weekend, I discovered that MS had indeed catered for this situation and have given the user the ability to pin items to the Nav Bar instead of having to access them through the Waffle.
To pin an item to the toolbar, click on the Waffle.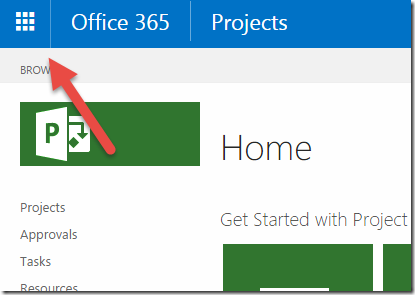 Hover on the item you want to pin and then click on the ellipses and choose 'Pin to Nav Bar'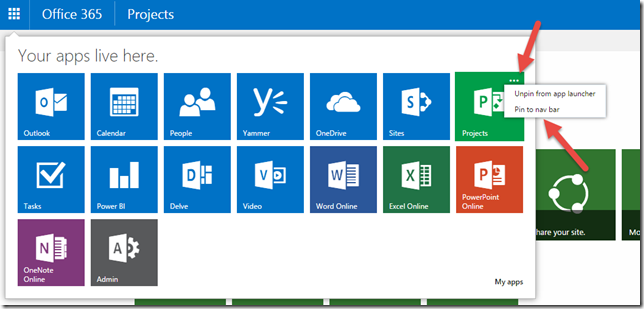 Low and behold the item will now be available on the Nav bar.

If you change your mind or make a mistake, you can remove the item from the nav bar by repeating the above and choosing Unpin from Nav bar.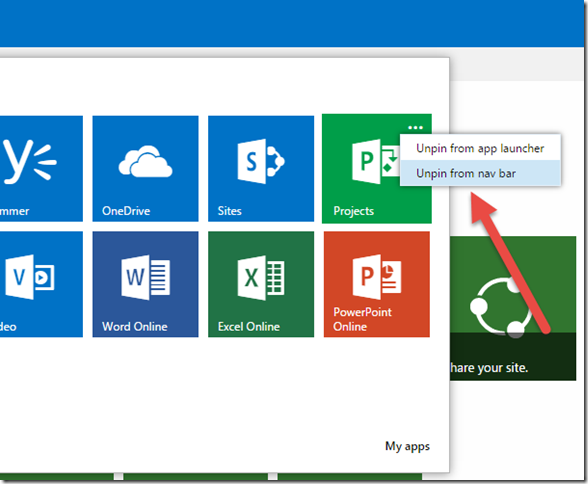 You'll also notice from the screenshot above that you can also choose to remove items from the App Launcher completely to customise the launcher to only show the things you care about. Never fear if you accidently do this, you can always re-add the item by clicking on My Apps in the bottom right hand corner of the launcher to open up all the items you can add to the launcher. The name is a little confusing at the moment, as the apps displayed are more items in the Office 365 service with additional apps from partners and ISV's coming in the future. None of your SharePoint apps you may already have installed are visible in here.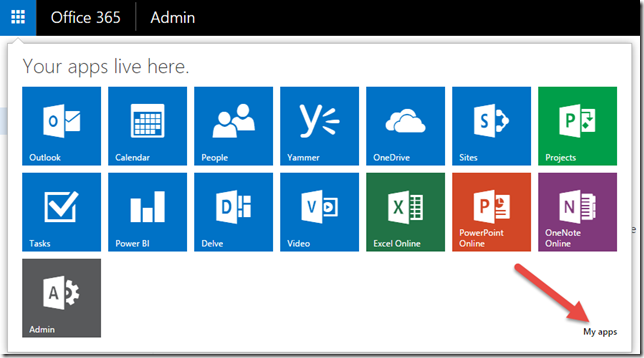 Finally to add the item back to the app launcher, however on the item your interested in, click on the ellipses displayed and click on 'Pin to App Launcher''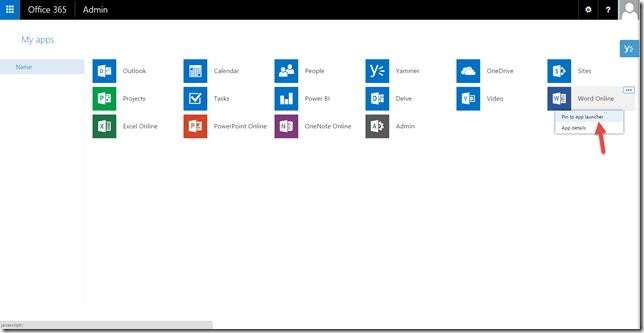 Happy customising your Office 365 and Project Online