Customising the App Launcher– Part Two–Custom Tiles.
By blurg64
Back in December I wrote about the ability to customise the App Launcher, or Waffle as it lovingly known. The options were relatively limited unless you built your own app in Azure and deployed it to the organisation. However one request came up again and again, the ability to create a shortcut tile to a specific site or location inside the Office 365 tenant. Imagine being able to have a dedicated waffle link for the Marketing site, or perhaps a dedicated link through to a specific PWA instance.
Well in the past few weeks, a new feature has been added to Office 365 to allow an admin to create a link that they can then push out to everyone in the organisation. The feature is a little hidden, but incredibly valuable. For this post, we are going to create a dedicated link to one of my Project Online instances in my tenant.
The first thing we need to do is navigate to the Office 365 Admin Portal.
In the portal, choose COMPANY PROFILE. You will be presented with some information about your institution, however we want to pick the Custom Tiles option on the left hand side.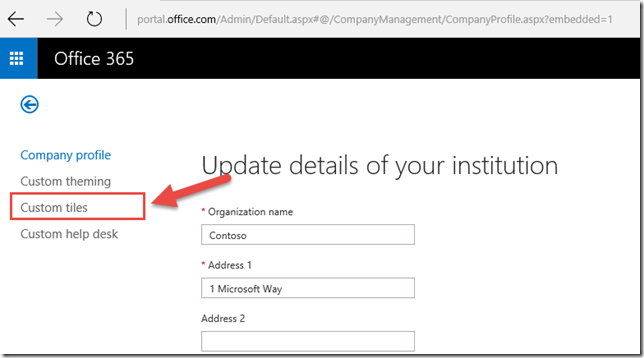 In this page we can add new custom tiles for use in our Office 365 tenant. Click on the + to add a new one.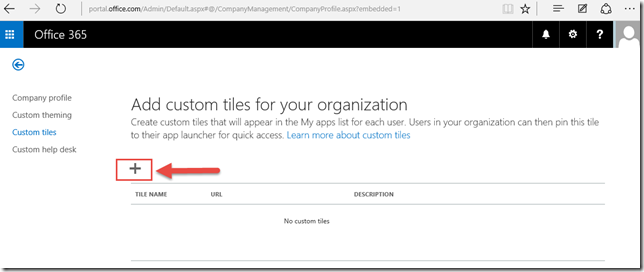 To add the custom tile, all you need to do is fill in the relevant information. The only tricky one is the Image URL, which needs to be a image that everyone in your Office 365 tenant can see. In this case, reading the help can really pay off as it tells you the icon should be 50 x 50 pixels and stored in SharePoint Online. Specifically the help suggests putting the image in a team site and generating an anonymous guest link that you can put in the Image Url section.
Once you've pressed save, the custom tile is now ready for your users to pick up. By default the tile won't be displayed in the App Launcher, each user will have to click on the My Apps link.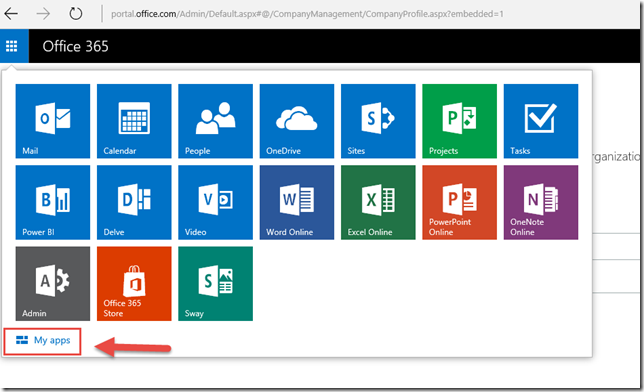 find the tile and then click on the … and add it to the launcher.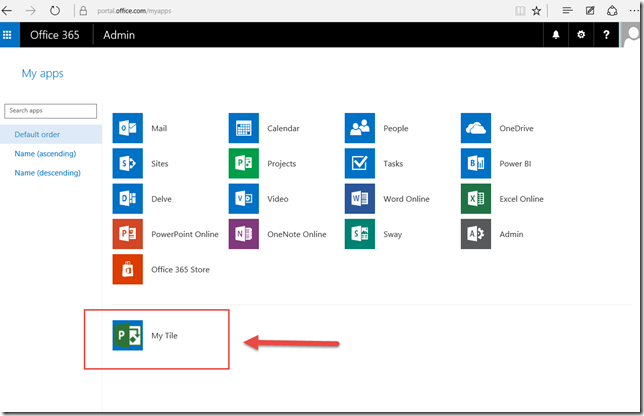 And tada!!